International Students in the Time of COVID-19
International Education at the Crossroads
Keywords:
COVID-19, pandemic, international education, international students, experience, futures
Abstract
International education and the international student experience worldwide have been fractured due to the COVID0-19 global pandemic. This special issue brings together papers from around the world which not only critically examine the impact a global crisis has on policies, procedures, operations and people around international education but also the unprecedented effects these have on international students themselves. This special issue moreover opens discussion on the future direction of international education policy and practice in order to create the best international student experience possible.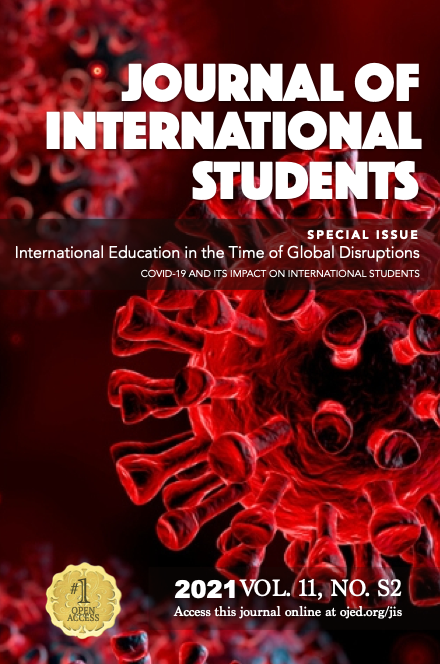 Downloads
How to Cite
Gomes, C., & Forbes-Mewett, H. (2021). International Students in the Time of COVID-19: International Education at the Crossroads . Journal of International Students, 11(S2). https://doi.org/10.32674/jis.v11iS2.4292
License
This work is licensed under a Creative Commons Attribution-NonCommercial-NoDerivatives 4.0 International License.
All published articles are licensed under a Creative Commons Attribution-NonCommercial-NoDerivs 4.0 Unported License.