International Students, University Health Centers, and Memorable Messages About Health
Keywords:
communication, international students, university health centers, memorable messages
Abstract
International students entering US universities often experience a variety of important socialization messages. One important message is learning about and using the US health system. International students often first encounter the US health system through their experiences with university health centers. The authors explore the memorable messages international students receive about using university health centers. Participants identified three important messages: (a) the insurance imperative, (b) triaging your own health, and (c) passing the TB "test". These messages help to socialize international students, but also create confusion because of ambiguity and assumption of previous knowledge.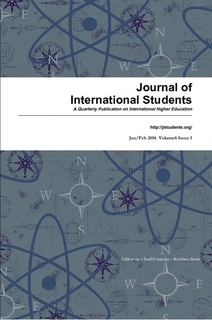 Downloads
How to Cite
Carmack, H. J., Bedi, S., & Heiss, S. N. (2016). International Students, University Health Centers, and Memorable Messages About Health. Journal of International Students, 6(1), 52–72. https://doi.org/10.32674/jis.v6i1.481
Section
Research Articles