The Market for Kidneys
Bridging Introductory Courses in Economics and Ethics
Keywords:
Interdisciplinarity, Travelling Concepts, Video clip, Economics, Ethics, Value, Voluntariness
Abstract
This article contributes to the literature on interdisciplinary teaching by describing, analyzing, and evaluating an interdisciplinary intervention while students are still gaining disciplinary grounding. The intervention bridges courses in microeconomics and ethics. It focuses on the travelling concepts of voluntariness and value in a potential market for kidneys, and finds that a 15-minute knowledge clip on travelling concepts can help students build interdisciplinary skills. However, an exploratory survey (N=44) also indicates that students in the control group, who watched a clip only on the specific issue at hand, reported a deeper interdisciplinary grasp of that specific topic. Teaching an issue through travelling concepts can hence be seen as an investment in general interdisciplinary skills.
Downloads
Download data is not yet available.
References
Anderson, E. (1993). Value in Ethics and Economics. Cambridge, MA: Harvard University Press.
Bal, M. (2002). Travelling Concepts in the Humanities: A Rough Guide. Toronto: University of Toronto Press.
Berlin, I. (1966). Two concepts of liberty: An inaugural lecture delivered before the University of Oxford on 31 October 1958. Oxford: Clarendon Press.
Brennan, J. & Jaworski, P.M. (2015). Markets without Limits: Moral Virtues and Commercial Interests. New York, NY: Routledge.
Herrington, J., Reeves, T. C., & Oliver, R. (2014). Authentic learning environments. In: J. Spector, M. Merrill, J. Elen, & M. Bishop (Eds.), Handbook of Research on Educational Communications and Technology (pp.401-412). New York, NY: Springer.
Meyer, J. H., & Land, R. (2005). Threshold concepts and troublesome knowledge (2): Epistemological considerations and a conceptual framework for teaching and learning. Higher education, 49(3), 373-388.
Noetel, M., Griffith, S., Delaney, O., Sanders, T., Parker, P., del Pozo Cruz, B., & Lonsdale, C. (2021). Video Improves Learning in Higher Education: A Systematic Review. Review of Educational Research, 91(2), 204–236. https://doi.org/10.3102/0034654321990713
Pindyck, R.S. & Rubinfeld, D.L. (2015). Microeconomics (8th edition). New York, NY: Pearson.
Repko, A.F. & Szostak, R. (2021). Interdisciplinary Research: Process and Theory (4th edition). Thousand Oaks, CA: Sage.
Sandel, M. (2013). What Money Can't Buy: The Moral Limits of Markets. New York, NY: Farrar, Straus and Giroux.
Satz, D. (2008). The Moral Limits of Markets: The Case of Human Kidneys. Proceedings of the Aristotelian Society, CVIII(3), 269–288. https://doi.org/10.1111/j.1467-9264.2008.00246
Spelt, E. J. H., Biemans, H. J. A., Tobi, H., Luning, P. A., & Mulder, M. (2009). Teaching and learning in interdisciplinary higher education: A systematic review. Educational Psychology Review, 21(4), 365–378. https://doi.org/10.1007/s10648-009-9113-z
Stoller, A. (2020). A Case for Critical Interdisciplinarity: Interdisciplinarity As Democratic Education. Issues In Interdisciplinary Studies, 38(1–2), 31–56.
Zepke, N. (2013). Threshold concepts and student engagement: Revisiting pedagogical content knowledge. Active Learning in Higher Education, 14(2), 97-107.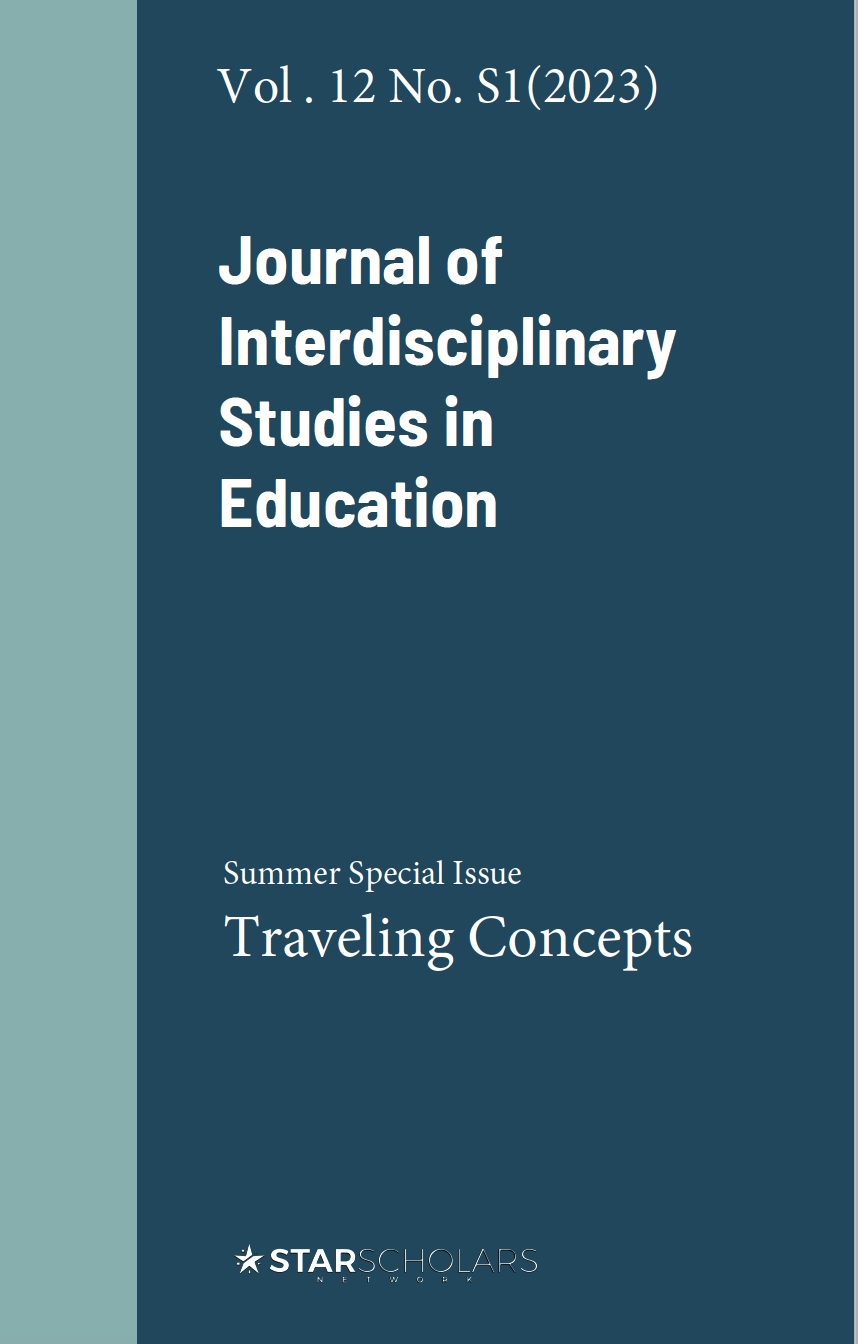 Additional Files
How to Cite
Huysmans, M. (2023). The Market for Kidneys: Bridging Introductory Courses in Economics and Ethics. Journal of Interdisciplinary Studies in Education, 12(SI), 15–28. Retrieved from https://ojed.org/index.php/jise/article/view/4843
License
Copyright (c) 2022 Martijn Huysmans
This work is licensed under a Creative Commons Attribution-NonCommercial-NoDerivatives 4.0 International License.