Arts Integration and Culturally Sustaining Pedagogy
Supporting Bi/Multilingual High School Learners in Biology
Keywords:
Keywords: Arts Integration; STEAM; bi/multilingual learners; culturally sustaining pedagogy; biology unit; communication skills class.
Abstract
There has been a dramatic increase in the number of multilingual and multicultural students in U.S. schools. Because of high-stakes testing and English-only mandates, instructional practices, and curricula in most urban school districts neglect the cultural and linguistic interests of their diverse student populations. In this interpretive study, we use exploratory case study methods to demonstrate how Culturally Sustaining Pedagogy (CSP) and Arts Integration (including drawing and graphic story) can support the learning of ten students who speak English as their second language. This article introduces research activities supporting the use of culturally sustaining pedagogy and arts in a biology unit (the role of selection population) in communication skills class, particularly as it relates to bilingual and multilingual youth.
Downloads
Download data is not yet available.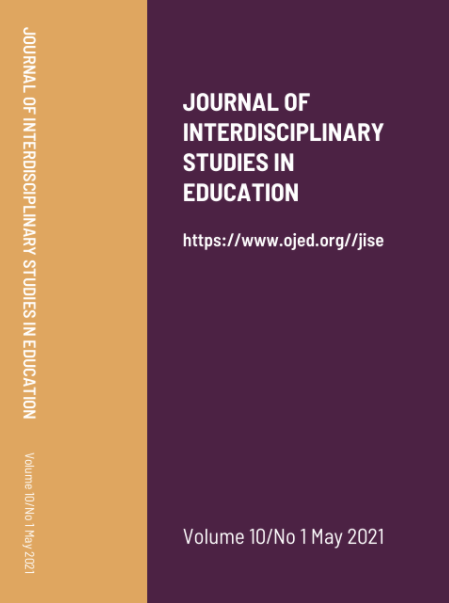 Additional Files
How to Cite
Aghasafari, S., Bivins, K., & Nordgren, B. (2021). Arts Integration and Culturally Sustaining Pedagogy: Supporting Bi/Multilingual High School Learners in Biology . Journal of Interdisciplinary Studies in Education, 10(1), 59–81. Retrieved from https://ojed.org/index.php/jise/article/view/3172
License
Copyright (c) 2021 Journal of Interdisciplinary Studies in Education
This work is licensed under a Creative Commons Attribution-NonCommercial-NoDerivatives 4.0 International License.