Current Issue
Vol. 8 No. 1 (2023): Spring Issue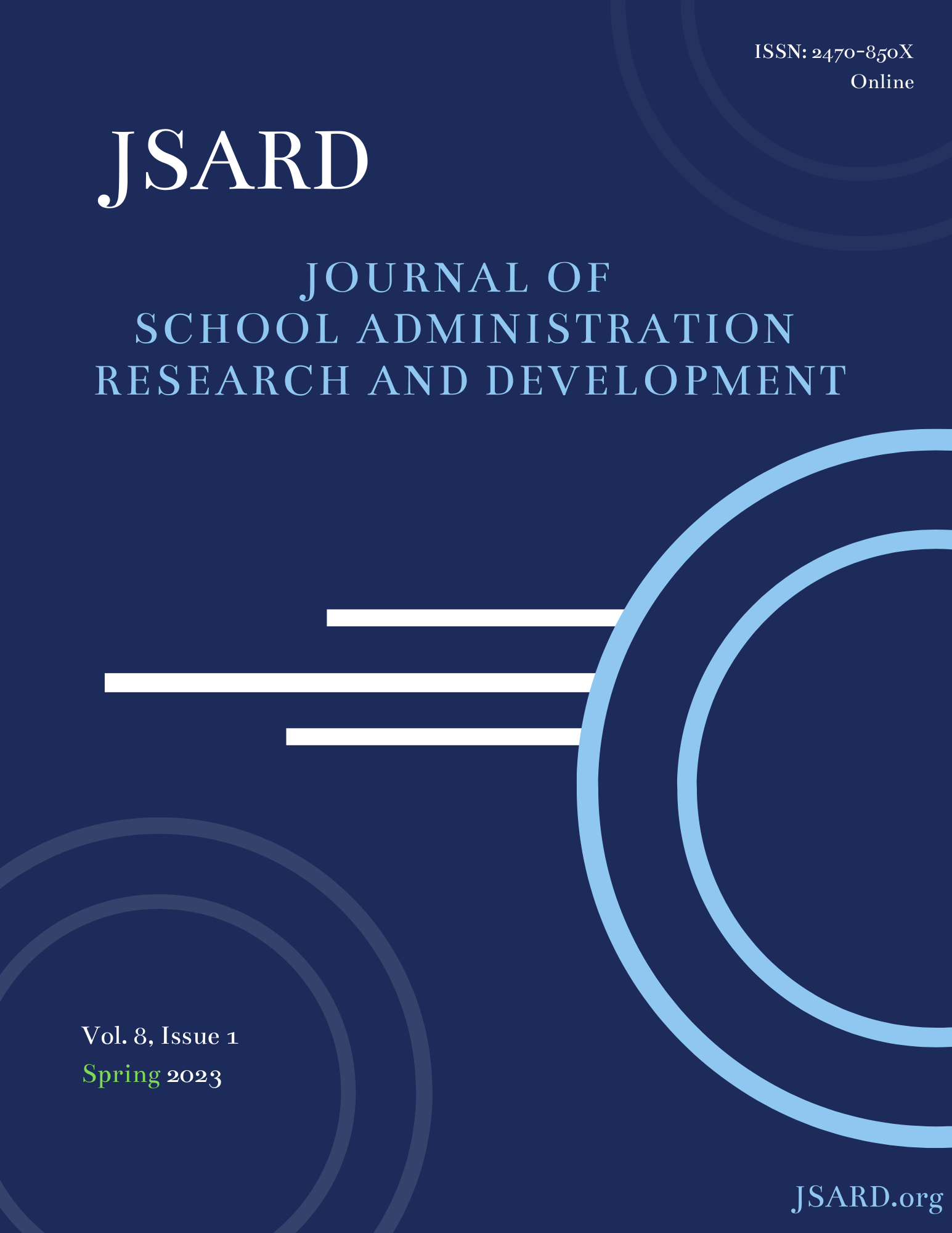 We are pleased to present the Journal of School Administration Research and Development's 2023 Spring Issue: Volume 8, Issue 1. This issue includes educational leadership articles from the U.S. and around the world on a diverse range of topics and in a broad array of settings. We feature four research articles addressing topics of mathematics instructional leadership, building leadership capacity, teacher attrition, and school financing, and two best practice articles exploring learning walks and climate change critical pedagogy. We hope you find something that piques your curiosity and broadens your knowledge base, whatever your educational leadership role may be.
View All Issues
The Journal of School Administration Research and Development (JSARD) (ISSN: 2470-850X, online & ISSN: 2470-8496, print) is an open-access, peer-reviewed academic journal that supports the development and dissemination of research and scholarship in the area of K-12 school administration and leadership. 
Founded in 2016, JSARD's mission is to publish and disseminate relevant, high-quality literature in educational leadership in order to empower researchers, practitioners, and policymakers to improve K-12 schools. The journal focuses primarily on schools within the United States; however, we also welcome articles on K-12 education from around the world that have wide implications, regardless of the educational setting.  JSARD publishes at least twice annually.