Investigating Self-Perceived Employability, Ambition, and University Commitment of Students in HRD Programs
Keywords:
university commitment, Self-perceived employability, students in HRD programs, ambition
Abstract
This study was to explore the perceptions of employability, ambition, and university commitment held by students in Human Resource Development (HRD) programs and examine the relationships between these perceptions and other variables (e.g. age, gender, program level, employment status, etc.). A quantitative was conducted through an online survey among students (N=103) in the HRD programs within a midwestern public university in the U.S. A principal component analysis and ordinary least squares regression were conducted. The results of this study would benefit various audiences in making useful decisions for improving academic HRD programs in higher education. The findings could also help students predict their employability and career success, as well as make appropriate decisions to better prepare for their career development in the future. In addition, the findings could facilitate more research on students' career assessment and career development.
Downloads
Download data is not yet available.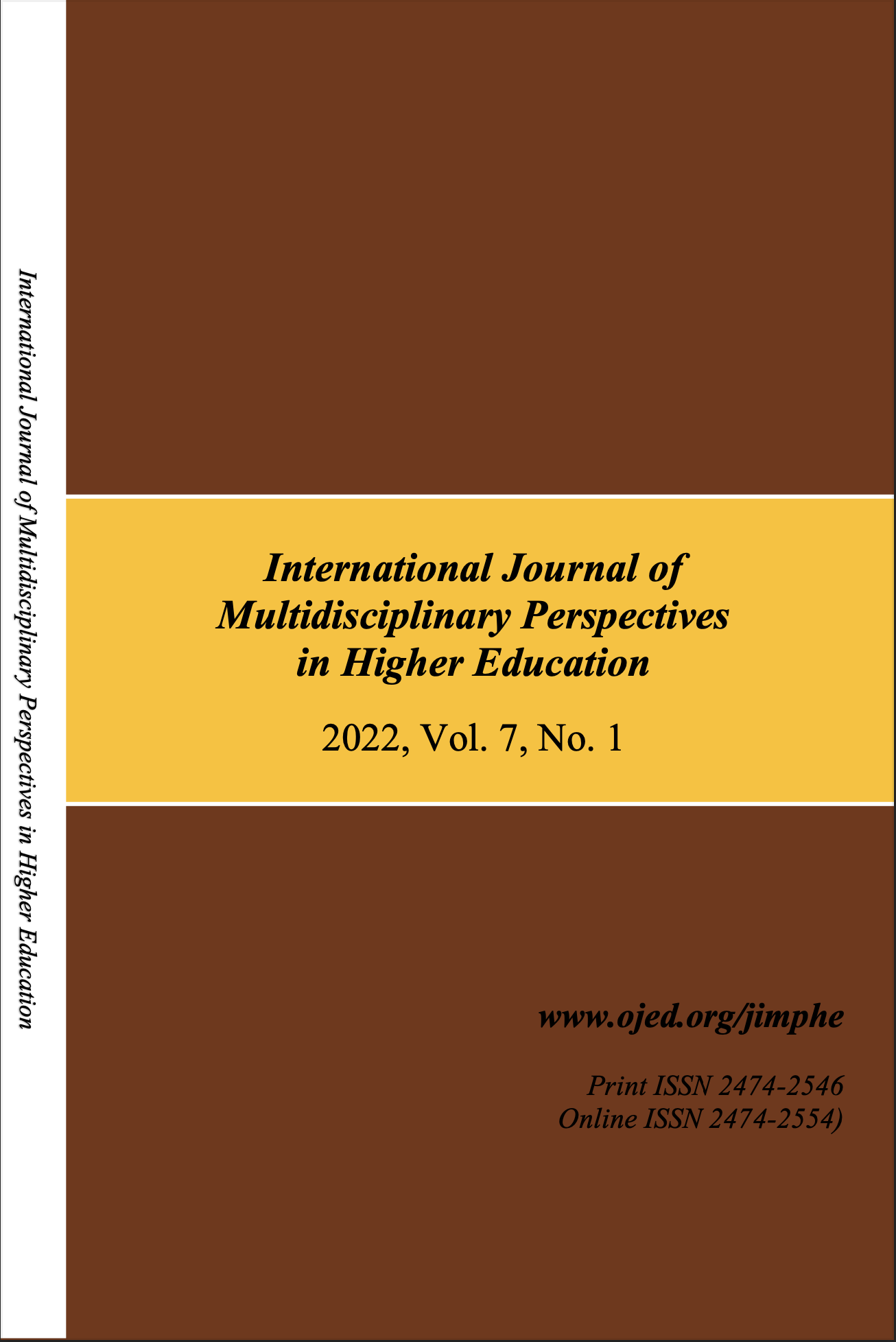 Downloads
How to Cite
Niu, Y., Zhu, Y., Xu, X., & Hunter-Johnson, Y. . (2022). Investigating Self-Perceived Employability, Ambition, and University Commitment of Students in HRD Programs. International Journal of Multidisciplinary Perspectives in Higher Education, 7(1), 1–30. https://doi.org/10.32674/jimphe.v7i1.3418