Loyal Tongue, Liberal Mind: International Students' Experiences on Dietary Acculturation in England
Keywords:
acculturation, diet, eating habit, food choice, foreign student, phenomenology
Abstract
This study explores the dietary experiences of international students in a British university, and how these phenomena differ from what they experienced in their home country. Ten participants were recruited using purposive sampling. The inclusion criteria were international students who had lived in England for less than a year; those with diet-related health problems were excluded. Data were collected using semi-structured interviews and analyzed with Colaizzi's method. This resulted in three main themes: changes in diet, new dietary experiences, and factors affecting dietary practices. Our findings also offer new insight about what international students might encounter relating to food and diet when studying abroad.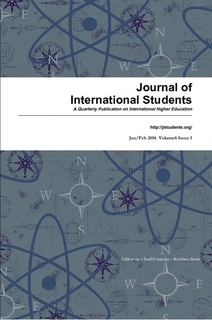 Downloads
How to Cite
O'Sullivan, N., & Amirabdollahian, F. (2016). Loyal Tongue, Liberal Mind: International Students' Experiences on Dietary Acculturation in England. Journal of International Students, 6(1), 107–127. https://doi.org/10.32674/jis.v6i1.484
Section
Research Articles