We are no one's shrinking violets: Black women educators demand more in the time of COVID-19
Keywords:
Black women educators, Black feminist thought, COVID-19, Counter-stories
Abstract
The purpose of this article is to center the perspectives and experiences of five Black women educators during the COVID-19 pandemic. We use a lens of Black Feminist Thought, which is based in the everyday experiences of Black women, to present our narratives. Our study uses personal vignettes and cross-case analysis to identify key issues emanating from COVID-19—particularly those pertaining to our social locations as Black women educators across the spectrum of public education (e.g., elementary, high school, comprehensive university, research university). This study provides a supportive environment for voicing stories and developing useful strategies for coping with issues related to our social locations, including shifts in education and society.
Downloads
Download data is not yet available.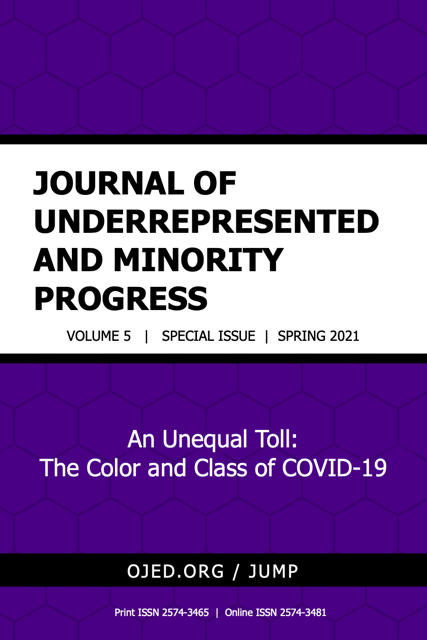 Downloads
Section
Special Issue on COVID 19