COVID-19: How Will Historically Underrepresented Groups Fair in the Job Market?
Keywords:
COVID-19, underrepresented students, employment, social capital
Abstract
The inability of college students to traditionally interact with post-secondary personnel might have unintended limitations on career readiness and post-graduation outcomes. Novel Coronavirus (COVID-19) persists as a healthcare concern; however, it has and continues to impact various sectors. In higher education, the global pandemic has affected university operations from in-person to virtual based support. However, little is known about the unintended consequences of collegiate support services' virtual operations, such as career services. This conceptual paper will objectively analyze the potential inequities of the COVID-19 pandemic on job prospects and social capital for students of color. Recommendations for the economic and social factors are discussed. In addition, this paper may contribute to disrupting the overlooked consequences of offering college services remotely.
Downloads
Download data is not yet available.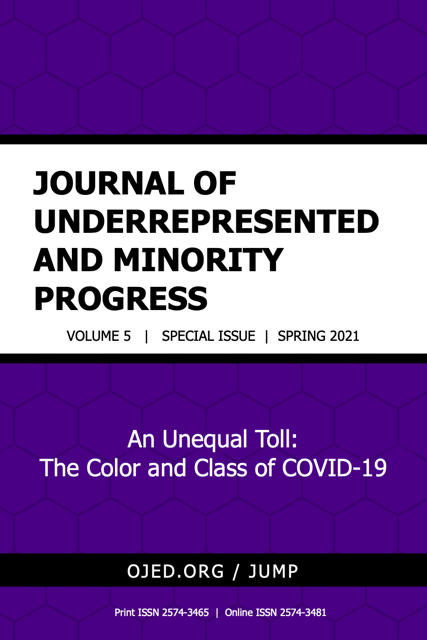 Downloads
Section
Special Issue on COVID 19