The Role of Volunteerism on Social Integration and Adaptation of African Students at a Mid-Western University in the United States
Keywords:
social integration, volunteerism, adaptation, international students, multicultural environment, student participation
Abstract
This study examined the role of volunteer experiences on Black African international students' social integration and adaptation at a predominantly White Mid-Western university in the United States. The study explores micro-level interactions and relationships fostered during volunteering as well as feelings of inclusion/exclusion and personal satisfaction. Thirteen participants who had volunteered in services that required substantial interactions were interviewed. Four themes on the positive influence of volunteering on social integration and adaptation were identified, namely; fostering of feelings of inclusion and belonging, enhancement of social cohesion of diverse people, fostering of feelings of self-validation, and attainment of social, cultural, and human capital. However, other participants in this study felt inadequate, alienated, and devaluated during the volunteer process. Fear of not being understood, feelings of incompetence, and the cumbersome bureaucratic process in the application process deterred some participants from volunteering with some services.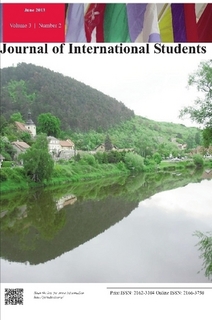 Downloads
How to Cite
Manguvo, A., Whitney, S., & Chareka, O. (2013). The Role of Volunteerism on Social Integration and Adaptation of African Students at a Mid-Western University in the United States. Journal of International Students, 3(2), 117–128. https://doi.org/10.32674/jis.v3i2.505
Section
Research Articles