NEW PODCAST: Global Scholar Stories!
2022-01-14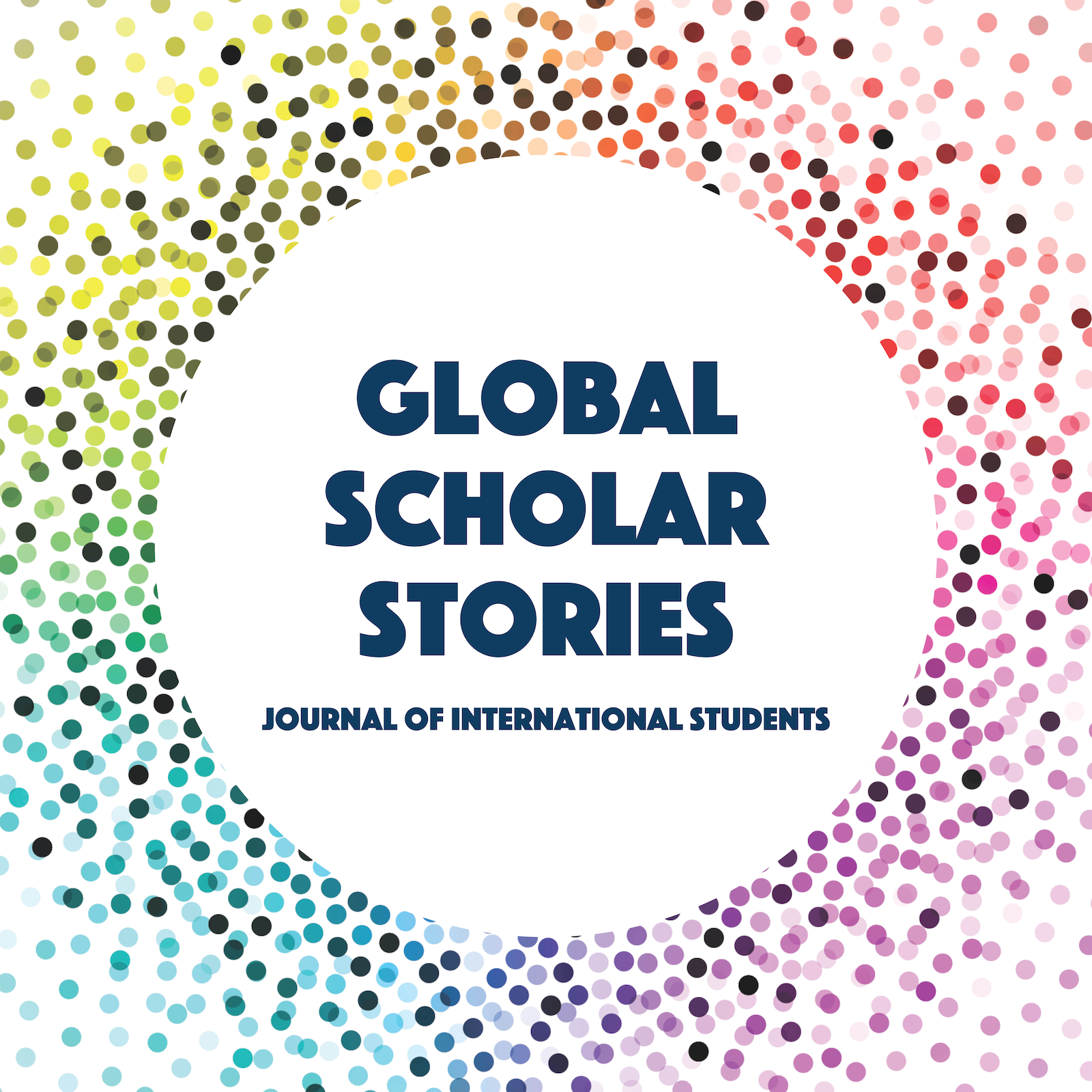 Welcome to Global Scholar Stories!
There is a story behind every scholar. 
Happy New Year! And Welcome to Global Scholar Stories, a podcast by the Journal of International Students. We share the personal stories of scholars behind their research in international education.
My name is Asuka Ichikawa, a doctoral student in the Higher Education program at Boston College. As an international student, it has been great to be part of the JIS family and I'm excited to welcome you to this podcast as the producer and the host of this show. 
In each episode, our guests will take you on a journey to explore topics such as navigating an academic career in a cross-cultural context, finding your voice in writing and demystifying the publication processes behind academic journals. But beyond talking about professional development, the heart of this podcast is to have a conversation with our guests to talk about what it means to live and grow as international students and scholars as we walk a transnational way of life.  
This podcast is especially designed for emerging international scholars, but whether you're an experienced researcher, practitioner, or policymaker, I hope our conversations could provide some food for thought for anyone who is working to make higher education more accessible, equitable, and inclusive around the world.
JIS is an open-access journal that empowers the voices of international students around the world. In 2021, we marked our 10th anniversary. With much appreciation to the contributing authors, peer reviewers, and the editorial team, based on Google Scholar's metrics, today we rank among the top 10 journals in Higher Education. We would like to also thank the generous institutional sponsorship of the American Council on Education, Old Dominion University, and publication partnership with Emerson College. For updates on the new episodes, please visit our website or Twitter AT jistudents. To share your feedback please write to us at globalscholarstories@gmail.com. Thank you for tuning in. We wish you a great start of 2022 and I hope you'll enjoy our podcast!