Shifting Teacher Cultural Awareness and Teaching through Study Abroad Experiences
Keywords:
study abroad, teacher education, higher education
Abstract
Preservice teacher study abroad experiences and its influence on cultural awareness and teaching is explored in this paper. Participants in this study include preservice teachers from a large teacher education program. Teacher reflections and one-on-one semi-structured interview data were gathered, transcribed, coded, and analyzed for themes. The preservice teacher responses show generally an overall positive study abroad experience. Through their study abroad experiences, the preservice teachers learned about a different culture, different customs and a different language. They also learned about how a different country's school system works.   One of the implications of this study is that we recommend that colleges' of education as well as other colleges to develop a robust funding mechanism that include scholarships that will defray the cost of studying abroad, especially for underrepresented students. The finding and results from this study can be used as way to internationalize campuses. Indeed, preservice students in our data noted that they enjoyed their experience and gained cultural competence skills that will enhance their preservice teaching experiences.
Downloads
Download data is not yet available.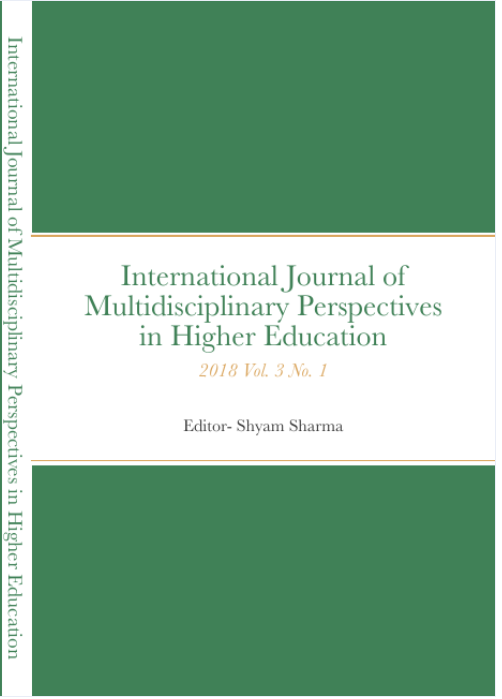 Downloads
How to Cite
Kyei-Blankson, L., & Nur-Awaleh, M. (2018). Shifting Teacher Cultural Awareness and Teaching through Study Abroad Experiences. International Journal of Multidisciplinary Perspectives in Higher Education, 3(1), xx-xx. https://doi.org/10.32674/jimphe.v3i1.631