Making Scholarship Meaningful
Equitable Terms of Exchange in (Transnational) Publication
Keywords:
international publication, transnational, local epistemology
Abstract
Academic publication is not as easy for scholars around the world to produce--whether they are on the side of authors or that of reviewers and editors--as it is for institutions to demand it. It is even harder to make transnational publication meaningful, unless we keep making the process more accessible, product more locally relevant, and exchange across borders more equitable. . . .
Downloads
Download data is not yet available.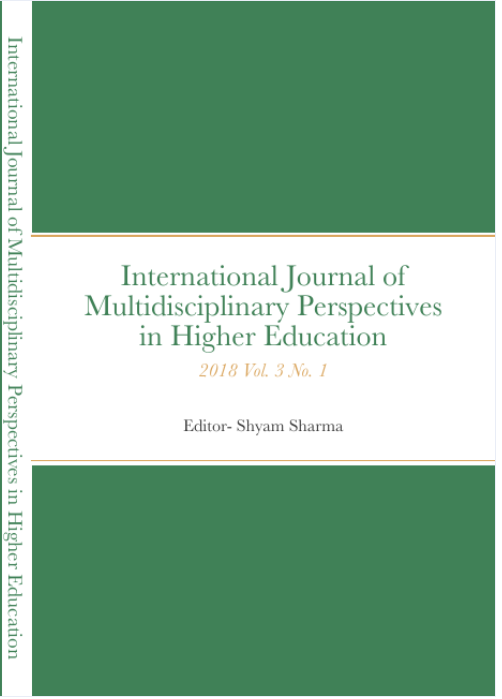 Downloads
How to Cite
Sharma, S. (2018). Making Scholarship Meaningful: Equitable Terms of Exchange in (Transnational) Publication. International Journal of Multidisciplinary Perspectives in Higher Education, 3(1), 1–3. https://doi.org/10.32674/jimphe.v3i1.628
Section
Editorial/Reflections