COVID-19 and Higher Education
Challenges and Successes during the Global Pandemic
Keywords:
international students, higher education, pandemic, COVID-19, comparative education, students, online teaching
Abstract
Th is introductory chapter identifies attempts by scholars andpractitioners worldwide to analyze and present responses to the global COVID-19 pandemic by higher education institutions (HEIs). In addition to initial reactions to the crisis, there are important new insights and perspectives on how to improve higher education policy and practice in the era of COVID-19. Specifically, this chapter gives an overview of the book and draws an outline of the impacts of the pandemic on teaching and learning, institutional leadership, and the transformation of society through technology in the field of comparative and international higher education. We highlight institutional responses within national frameworks, the diverse and not always apparent roles played by HEIs that COVID-19 revealed, the existential threat the pandemic presents to many HEIs particularly in the Global South (lower-income countries), and the challenges and opportunities for new programs, policies, and systems that best utilize resources to align with national needs, institutional priorities, and student learning and well-being.
How to cite: 
McKeown, J. S., Bista, K., & Chan, R. Y. (2022). COVID-19 and higher education: Challenges and success during the global pandemic. In J. S. McKeown, K. Bista, & R. Y. Chan (Eds.), Global higher education during COVID-19: Policy, society, and technology (pp. 1-7). STAR Scholars. https://starscholars.org/product/global-education/
Downloads
Download data is not yet available.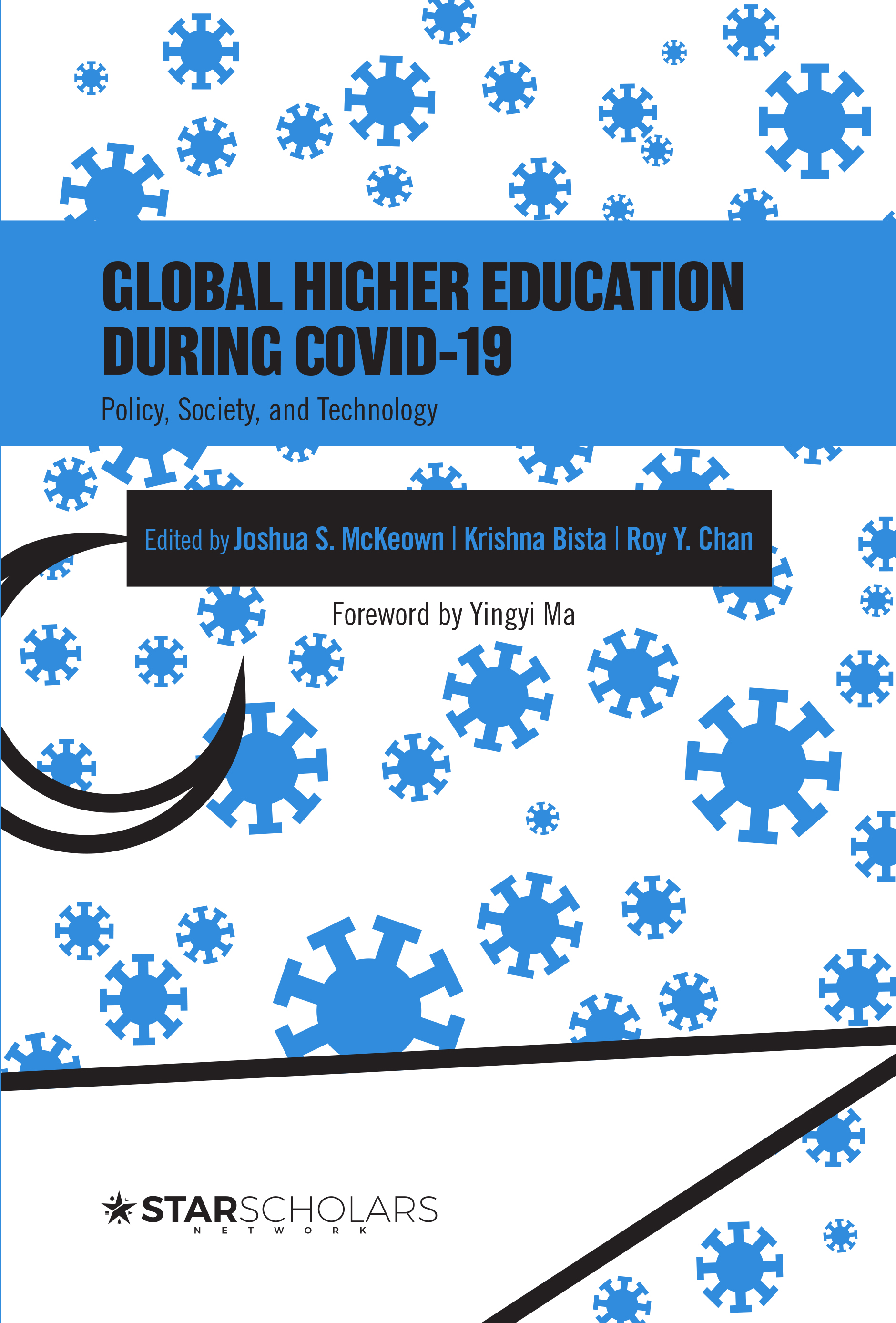 Downloads
How to Cite
McKeown, J. S. ., Bista, K., & Chan, R. Y. (2021). COVID-19 and Higher Education: Challenges and Successes during the Global Pandemic. STAR Scholar Books, 1–7. Retrieved from https://ojed.org/index.php/gsm/article/view/4199
Section
COVID-19 and Global Higher Education (Completed)