COVID-19 and Health Disparities
Opportunities for Public Health Curriculum Enhancement
Abstract
COVID-19, the pandemic of highly contagious respiratory disease, presents a global public health emergency. The COVID-19 pandemic has increased awareness of the role of public health and its professionals in responding to the pandemic. Racial and ethnic minority groups in the United States are more likely to contract and die from COVID-19 versus Whites, highlighting health disparities. Higher education schools and programs in public health can help prepare students to address this global pandemic through expanded curriculum on social determinants of health disparities in COVID-19 outcomes, teachings on implicit bias and anti-racism, interprofessional education, and practice-based learning. Moreover, eliminating health disparities is a leading public health priority in the United States and can help attain the World Health Organization goal of achieving health equity. This chapter highlights the need for public health curriculum that outlines strategies to address racial and ethnic disparities in COVID-19 to prepare and motivate a future healthcare workforce.
How to cite this chapter:
Njoku, A. (2022). COVID-19 and health disparities opportunities for public health curriculum enhancement. In  R. Ammigan, R. Y. Chan, & K. Bista, (eds), COVID-19 and higher education in the global context: Exploring contemporary issues and challenges (pp. 139-153). STAR Scholars. https://starscholars.org/product/covid-19-and-higed/
Downloads
Download data is not yet available.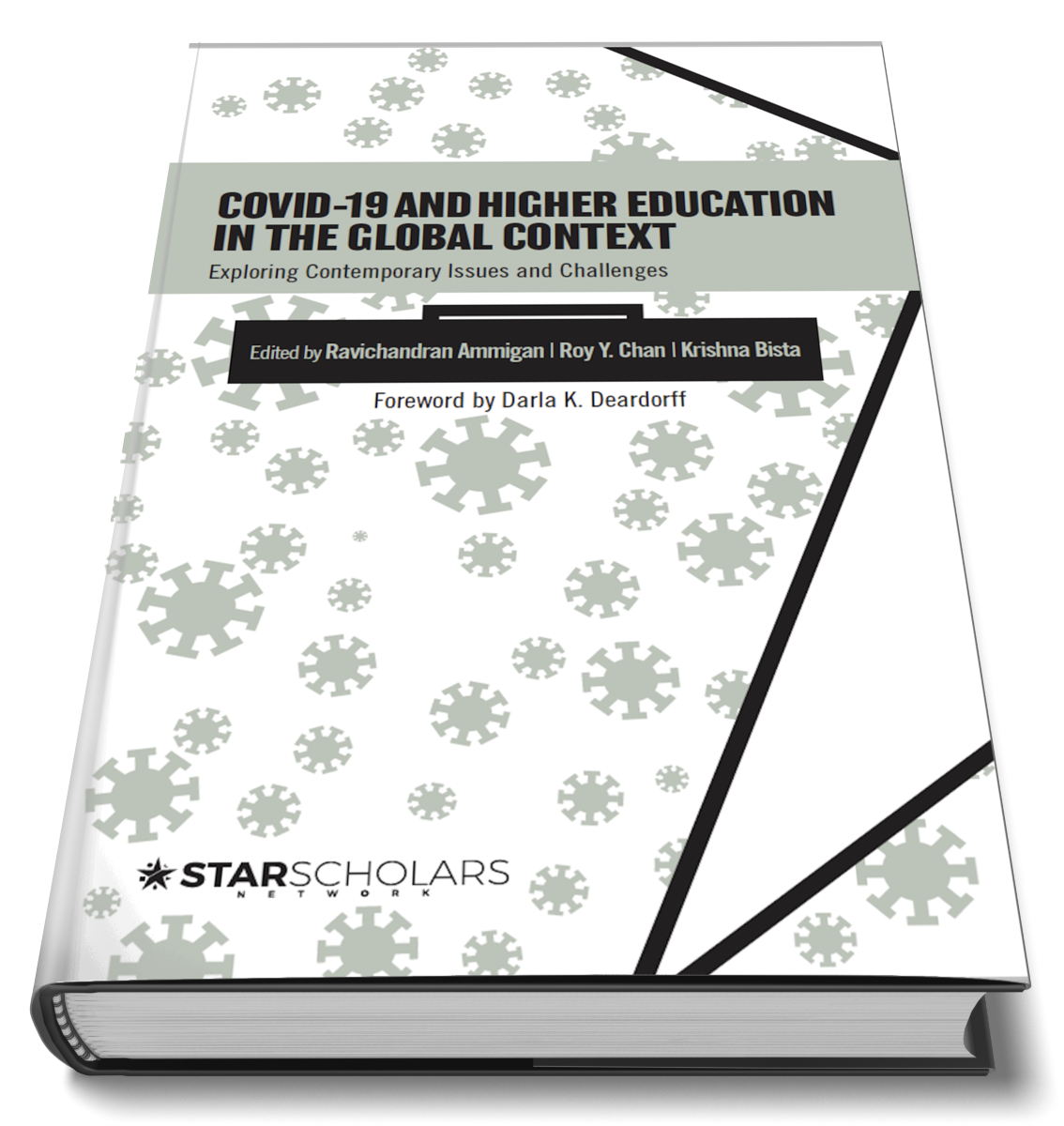 Downloads
Section
COVID-19 and Global Higher Education (Completed)